Newsletter Thursday 6th May 2021
Filter Content
Newsletter Thursday 6th May 2021
A warm welcome to our new students:  Roxann Dee, Ella Dee, Nathan Dee, Charlotte-May Rawnsley, Jamie Smith, Eleanor Armstrong, Lisa Hammond, Taria Te Whare
Good Afternoon Families,
Welcome back to Term 2, like always it is wonderful to have the children back here inside our school gates and learning environments. They bring an energy and presence to the place which can not be matched. 
If I could share a quick story about the beauty of feedback. Tuesday night my family and I were sitting around the dinner table enjoying a lovely meal prepared by Amy (thought I would just drop that in for a few brownie points). We were chatting about the day, parts we enjoyed and parts we were thankful for. Somehow the conversation moved to our Monday Morning assemblies. Flynn, in a way that only a child could, to their parent, thought he would (uninvited) give me some feedback about Monday Morning Assemblies and let me know that my stories are not that good, and actually I need to change assemblies up a bit. While I found this more funny than a brutal attack on my identity as a Principal, it does remind you of the nature of feedback. How well as adults do we take it compared to how often we provide it to children? Something to ponder for us all.
Below is a quote that I found quite pertinent for me. 
When I say I don't like your idea, I'm not saying that I don't like you. And if we've been persuaded by marketers and politicians that everything we do and say is our identity, then it gets very difficult to learn, to accept useful feedback and to change.
Evolving our choices and our tastes is part of being human. Establishing your identity as someone who is not static, open to change and eager for better makes it far easier to engage in a world where some would prefer us to do precisely the opposite.
Seth Godin. 
Over the next two terms as we become immersed into the Winter Sport Codes, please remember the purpose and reason why children play sports as we go out there to celebrate and enjoy watching them play. I encourage you all to start every conversation with your child post match with "I really enjoyed watching you play today".
If I could leave you with a little info-graphic Amy shared with me on the last Friday of the school break, some of you may relate to it.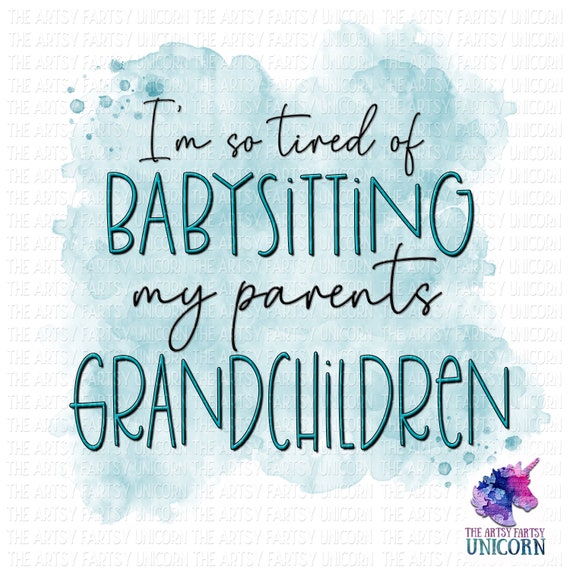 Warm Regards
Geoff
Pink Shirt Day - Friday 21st May
Pink Shirt Day is about working together to stop bullying by celebrating diversity and promoting kindness and inclusiveness.
It's about creating a community where all people feel safe, valued and respected.
Celebrated annually around the globe, Pink Shirt Day began in Canada in 2007 when two students took a stand against bullying after a new year 10 student was harassed for wearing pink. New Zealand has been celebrating Pink Shirt Day since 2009 and the campaign grows stronger and larger every year.
On Friday 21 May 2021, Puketaha students can wear a pink shirt to Kōrero Mai, Kōrero Atu, Mauri Tū, Mauri Ora – Speak Up, Stand Together, Stop Bullying!
First of all thank you to all who contributed to the inaugural Puketaha PTA Golf Day at Horsham Downs late last term. We had great support from sponsors, the teams who entered, those who donated prizes, organisers/helpers,  those who bought raffles and auction items which all lead to a fun day and meant we got our fundraising for the year off to a super start.    
Next up in the fundraising world is going to be Oxford Pie Sales. Its been a few years since these have been sold and there have been parents keen to see their return as it is so handy to have a go-to easy meal in the freezer for when we are a bit time poor, especially after sports events or for when unexpected guests arrive.   So this will run in a similar fashion to the Wine Fundraiser with an order form coming home with your children, and we ask for payment into the PTA account 12-3171-0204642-00 with a clear reference back to the pie order form, which you can drop into the office or email to pta@puketaha.school.nz  We can supply multiple order-forms if you have neighbours/workers or in-laws who would like to support this initiative, but we ask that there is clear referencing to make collating the orders easy!  Collection day will be Thursday 10th June in the afternoon from the PAC .  You should see order forms over the next week or so, please don't feel obliged to purchase, but if you do like a pie, it's a good time to buy. 
Also a reminder our next PTA meeting is on Tuesday 18th May 7.30pm in the staffroom.  All are welcome.     Thanks, Merynn
Lucky Book Club Issue 3 is out now. Orders are due by 9am Monday the 17th May. All orders earn 20% in vouchers that go towards filling the library shelves. Thanks, Whaea Emma
Parking around the school
Just a reminder to parents/ and caregivers picking up and dropping off their children to school to please abide by the road rules.  There are safety issues with parking in No Parking areas.  Please ensure that our children and families are kept safe in and around school.  Chrldren are to be picked from inside the school grounds so that they can get safely to their cars.
Ezlunch lunch orders will continue this term.
Order via Kindo.  You can order (or cancel) at any time before 9am on the day or schedule in advance.  
There will be no Friday lunch on Friday 4th June (Teacher Only Day) or Frioday 9th July, instead Hell Pizza will be availble on Thursday 3rd June and 8th July.
 For help with your order contact:  support.mykindo.co.nz or tel. 869 5200 weekdays 8am-4pm.
Reporting to Parents Policy
This policy is currently being reviewed. Parents/caregivers are invited to be a part of this review.
Visit the website http://puketaha.schooldocs.co.nz/1893.htm

Enter the username (puketaha) and password (puketaha).

Follow the link to the relevant policy as listed.
If you don't have internet access, school office staff can provide you with printed copies of the policy and a review form.
Carpooling to School
If anyone living in Fairview Downs is interested in carpooling, please contact Connie on 021405362 or connie.bryers@gmail.com to see if we can organise something.  Thanks
Waikato District Council Plan
We need your feedback on three key questions:
What general rate increase option do you prefer?
Should we sell our pensioner housing?
Should we continue our inorganic kerbside rubbish collection service?
At the same time, we're also asking for feedback on the way we hand out funding, user fees and charges, our development contributions policy and the community hall catchment review.
Submissions only take 5-minutes. Make sure you do this by 5pm this Friday 7 May.
Cleaner Wanted
I am looking for someone to do some housework in the Puketaha area. Vacuum and wash floors, skirting boards and clean showers.
Probably an hour to hour and a half. This would be weekly.  If you are interested please contact me to discuss further. Trish 0274900523